Discover the beauty of natural linen and colourful flowers

New patterns - ribbon embroidery Coricamo

Especially for you, we have prepared new patterns for ribbon embroidery. This embroidery is extremely beautiful and gives unique effects. It is also simple and quick to do.
Each kit contains a clear and legible instructions in English, a set of ribbons, a needle for ribbons and high-quality natural linen, which highlights the beauty of embroidery.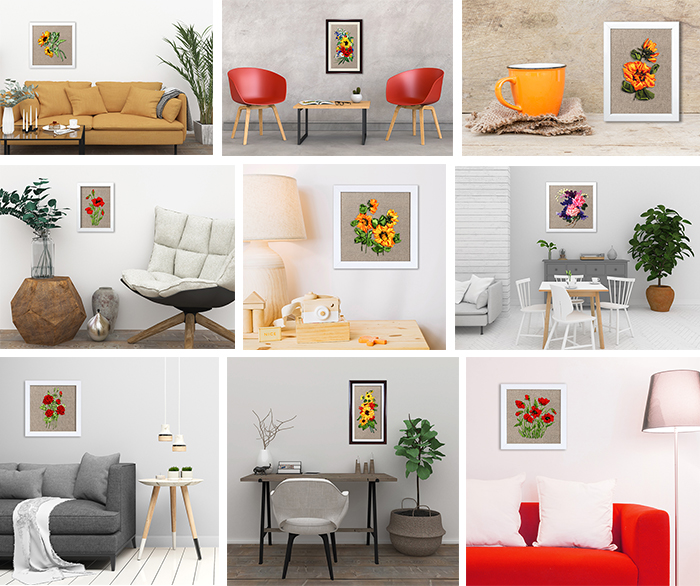 Useful embroidery hoops and stretchers
For embroidery you can use embroidery hoops or wooden stretchers. A good idea is to use an embroidery hoop - frame or canvas as a ready frame, thanks to which the image will fit into modern interiors.

LOOK AT EMBROIDERY HOOPS - FRAMES
Free ribbon embroidery course
In addition, we have prepared a practical ribbon embroidery course, which can be downloaded for free in pdf format or purchased in printed form.