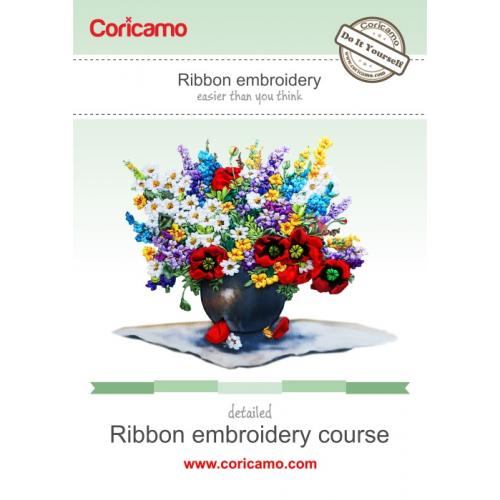 KRS 03 EN
Do you want your embroidery to be spacious and unique? Do you love flowers that look like they are coming out of the picture? Such effect is possible thanks to our detailed course of ribbon embroidery.
The course is printed on A4 paper:16 pages (content - 15 pages, extras - 1 page)


Delivery time: 3-7 business days (products "On request" - 10-30 days)
Price including VAT tax and no delivery costs
Thanks to our course you will learn:
- what to use ribbons, threads, fabrics, needles, frames and canvas
- how to prepare the fabric
- how to start and finish ribbon embroidery
- how to make a basic embroidery
- how to make different types of weaves: loop, braid, string, knot and stalk
- how to make wrinkles
- how to make leaves, petals and twigs
- how to make various types of flowers: rose, tulip, iris, narcissus, lily of the valley, fuchsia, chrysanthemum and bell
In addition, the course includes: a free embroidery pattern, a catalog of ribbon colours and a lot of good advice that will make embroidering ribbons even easier.